formula / you ishihara trailer music video
|
Directed by You Ishihara and Shintaro Sakamoto
Edited by VIDEOTAPEMUSIC
↓「formula」Trailer Music Video 1 scene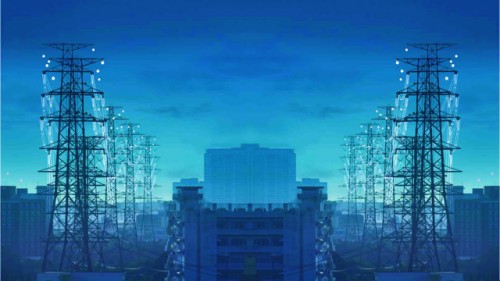 12 February 2020 On Sale from zelone records!
28 February 2020 On Sale from Black Editions in US.
formula  / you ishihara
M-1 / Side A: formula
M-2 / Side B: formula reverse
All songs written, concrete conducted and produced by You Ishihara
Recorded, mixed & mastered by Soichiro Nakamura at Peace Music, Tokyo 2019
you ishihara: vocal, guitar, synthesizer, keyboard, effects
michio kurihara: guitar
tomohiro kitada: bass
tatsuhisa yamamoto: drums
soichiro nakamura: keyborad
■■■■■■■■■■■■■■■■■■■■■■■■■■■■■■
LP
●Cat No.:  zel-021
●Format: LP (clear vinyl/laser etching、clear plastic art work in a special packaging)
●Price: ¥3,000+tax   distributed by JET SET in Japan
CD
●Cat No.: zel-022
●Format: CD (paper art work +clear plastic art work in a special packaging)
●Price: ¥2,300+tax   distributed by Bridge Inc.in Japan
■■■■■■■■■■■■■■■■■■■■■■■■■■■■■■
About You Ishihara
Ishihara led the band, White Heaven since the 1980s and released 5 albums and a single.
In 1998, after disbanding White Heaven, he released his first solo album "Passivité".
From 1999 to 2008, he was a member of the band, The Stars, releasing 2 albums and 1 mini album.
Parallel to his activites in The Stars, he became the sound producer for the band, Yura Yura Teikoku, and worked on their 1996 record "Are you ra?"
and all subsequent records up to "Hollow Me".
He has also produced albums by Ogre You Asshole, "homely", "100年後", and "ペーパークラフト" and has sound produced works by boris, MANNERS, Ai Aso.
Other works include remixes of Yura Yura Teikoku, Shintaro Sakamoto, Nisennenmondai, Buffalo Daughter, and ENDON.
In 2020, zelone records will release "formula", his first record in 23 years.