zelone records has a new release on the horizon! DUMP's "NYC Tonight" 12-inch vinyl will be released in 29 June!
DUMP, the solo project of James McNew (Yo La Tengo), is active once again!
It seems the A-side features DUMP's brilliant disco arrangement of "twisted" punk singer GG Allin's song, "NYC TONIGHT."
It is also appears that side B features a remix from a close friend of James, Shintaro Sakamoto!
MP3 download card with the first press only! Vinyl will be distributed in Japan as a split release from PRESSPOP MUSIC and Zelone Records.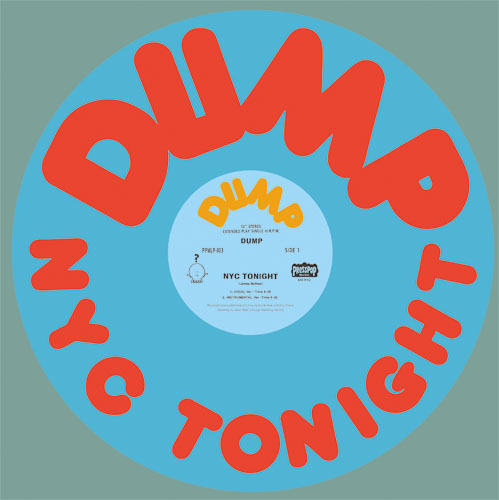 SIDE A :
01 NYC TONIGHT (James McNew) (6:05)
02 NYC TONIGHT (James McNew Inst.) (6:05)
Recorded, mixed, additional lyrics by James McNew and Amy Posner
SIDE B :
03 NYC TONIGHT (Shintaro Sakamoto Version)(6:02)
04 NYC TONIGHT (Shintaro Sakamoto Version Inst.)(6:00)
Guitar, Bass, Keyboard & Chorus : Shintaro Sakamoto
Percussion : Yuta Suganuma
Saxophone : Tetsu Nishiuchi
Recorded & mixed by Soichiro Nakamura (peace music)
Mastering by Jason Ward (Chicago Mastering Service)
FORMAT:12″ vinyl records + mp3 download card (first press only)
LABEL:PRESSPOP MUSIC / zelone records
DISTRIBUTION:zelone records
CAT NO.:zel-006 (PPMLP-003)
RELEASE DATE:29 June, 2012
PRICE:¥1,260(in tax)
INFO:PRESPOPMUSIC INC. :http://presspop.com/
zelone records :http://zelonerecords.com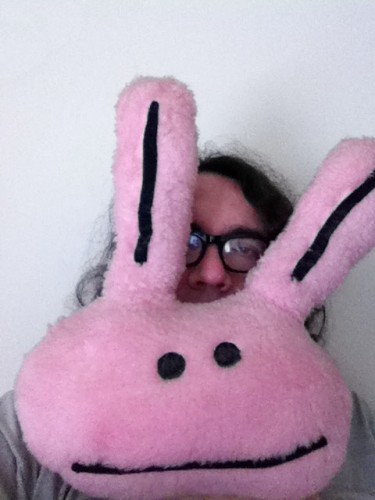 James McNew biography
Today, it's needless to say that James McNew is a very talented multi-player, known as a bassist for Yo La Tengo: a trio band from Hoboken, New Jersey, active since the mid 80′s with their unique stance in the US indie scene. On the other hand, he is also loved by music fans for his activities as DUMP, his own home recording project which he started when he was 13 or 14, recording everything except the drums at his home. 18 Wheeler Records released his first single, and labels such as Brinkman Records, Smells Like Records, and Shrimper has enthusiastically followed to put out his singles and albums. The 1998 release, The Skinny Motherfucker With The High Voice, a cover album of Prince songs, received much attention and acclaim for its original strange and lo-fi style, and was so popular that it later went on to be released as a CD. He is known as a truly "good-natured guy," respected for his taste in a wide range of music from rock'n roll, folk, soul, rap, noise, avant-garde, jazz, punk, french pops; as an enthusiast of indie/underground rock; someone with a unique word or two to say about fast foods and TV dramas relaxing on a couch in his apartment in Brooklyn where he's been living since 1991; and as a lover of comic books by Jim Woodring with whom he has collaborated with on a number of projects. A full length album has not been released since A Grown-Ass Man (2003) due to his busy days as a member of Yo La Tengo, but those who are lucky can occasionally see him play live as DUMP, accompanied by his wife Amy Posner on keyboards. He says, " I like music of many different variety, and the important thing is for people to understand that different nuances exist in an individual