US Tour
San Francisco is now sold out, with only a handful of tickets remaining for San Rafael.  Grab your tickets while you still can!
Tickets now on-sale: http://bit.ly/2kpc566
|
Due to the travel issues caused by Typhoon Hagibis, which hit Japan this weekend,
Shintaro Sakamoto will unfortunately not be able to perform at Desert Daze this year.
We're very sorry to all of the fans who have planned to be there, and we do plan to come back to see you all soon.
Shintaro Sakamoto will still be performing at the headline shows as planned.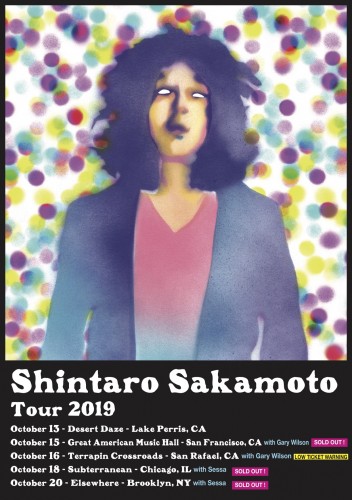 2019.10.1 | zelone records